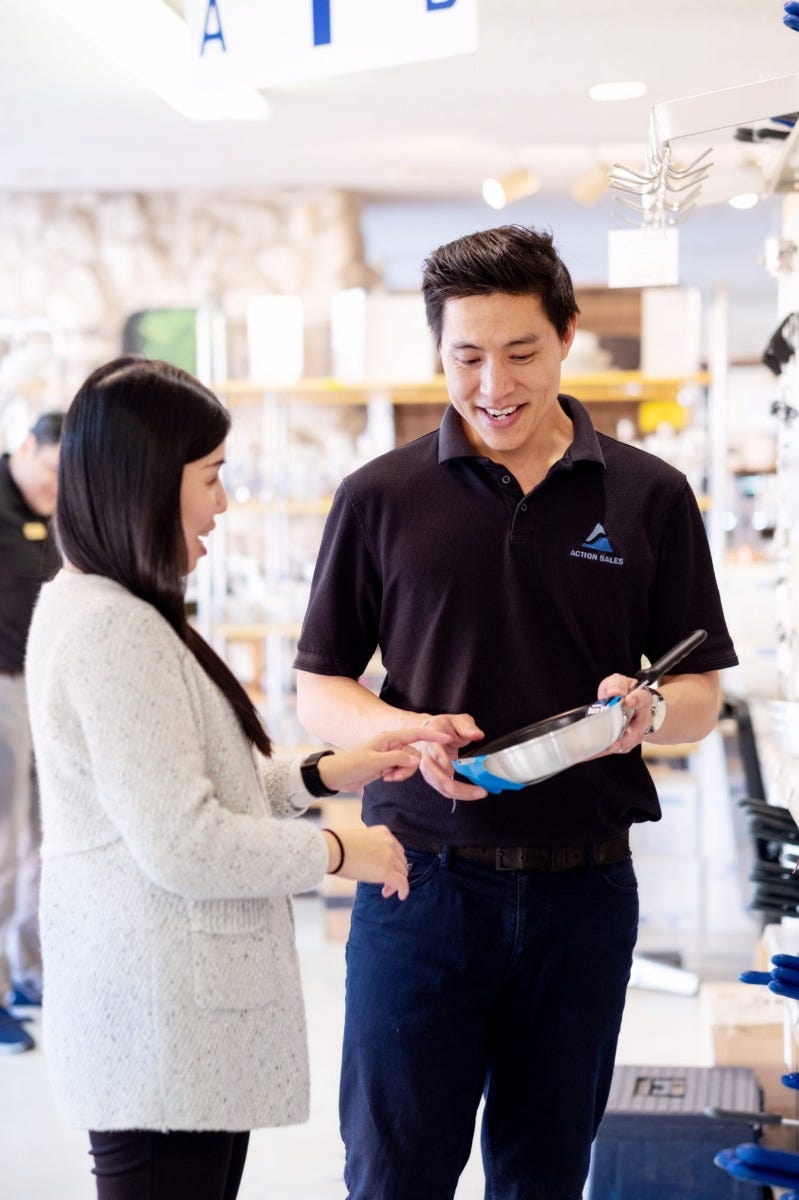 Welcome
About This Store
Since 1998, our first store in Monterey Park has been the proud equipment and supply store for thousands of local food service businesses in Southern CA and across the U.S. As part of your community, our warm friendly service, large selection, quality products and convenient shopping experience will exceed your every expectation. When you walk into our store, you are welcomed by our friendly and professional staff members who will treat you right.
Find Us
Location and Hours
415 S. Atlantic Blvd., Monterey Park, CA 91754
Open Mon-Sat, 9 am – 5:30 pm
Fax: (626) 308-9780
Monterey Park Store Reviews
Some Kind Words
Attentive Service
Been here many times for purchasing stuff for work, and everything here are great and nice looking. Johnson Yeh is one of the most attentive and nice man that helps us all the time, and more importantly he will follow up everything you need. The best part of purchasing in Action Sales is there has everything you need with the cheapest or the reasonable price.
LOVE This Place!
I absolutely LOVE this place. They have everything you need for restaurant supply from smallware to equipment and can also special order things for you. Their customer service is TOP NOTCH. Everyone there is super friendly and will go above and beyond to find what you're looking for. We equipped our entire restaurant using action sales and could not be more thankful.
Great Pricing
Let me start by saying that I've been coming here for years due to the extensive selections and great pricing compared to many other available options. But most importantly, the customer service and knowledgeable team members make it easier to return without a second thought.