Scotsman CU50GA-1 Ice Maker with Bin, Thimble Cubes, 64 lbs/Day
Be the first to review this product.
24 hr production: 65 lb @ 70/50, 49 lb @ 90/70
Dimensions: 14.9" W x 22" D x 34.4" H
Base Electrical, Volts/Hz/Phase: 115/60/1 - BTU Per Hour: 1,965
Energy: 14.4 kWh/100 lb - Water: 34 gallons/100 lb
Length
22

in.

Width
14

in.

Height
34

in.

Weight
100 lbs.
| | |
| --- | --- |
| Manufacturer | Scotsman |
| SKU | SCOT-CU50GA-1 |
| MPN | CU50GA-1 |
| Allow Offer On Product | Select Status |
Description
Produces up to 64 lb. of gourmet ice in 24 hours and stores up to 26 lb. of ice.
15" cabinet width for placement in tight locations.
Uniquely-shaped, crystal-clear, slow-melting, taste-free, odorless ice - won't dilute the flavor of drinks.
Water-quality sensor detects hard water conditions and control system purges mineral laden water with every harvest cycle, which helps extend the time between cleanings.
User-friendly control panel informs whether power is on, alerts a no-water condition, and a time to clean reminder.
UL approved for outdoor applications.
Available with built-in drain pump, for installation flexibility, minimizing installation costs.
Designed for commercial applications.
5 years parts on the compressor.
1 years parts and labor on all components.

NSF Listed
This item meets the standards imposed by NSF International, which focuses on public safety, health, and the environment.

UL Listed
This item has been tested and meets safety standards imposed by the Underwriters Laboratories (UL).

Made In America
This item was made in the United States of America.

Energy Star
This item is certified to meet strict energy performance standards set by EPA.
TOP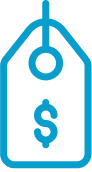 Lowest Price Guarantee
Shop thousands of items for all cuisines at the lowest prices.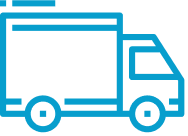 Fast Shipping
Free or low cost shipping anywhere in the U.S or pick up in-store.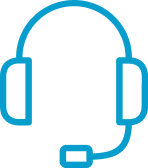 Expert Customer Service
Trained comnercial kitchen specialists are ready to assist you.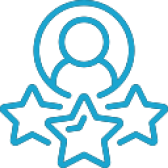 Volume Discount
Save big on a new store or remodeling project. Contact us.